Posted by Daniella Park on 5th Jan 2023
Recovering from addiction is a complex process, and it can be even more challenging without the right kind of support. Showing someone in recovery that you care and are there for them can make all the difference as they work towards lasting sobriety. But what kind of gifts should you give someone in recovery? It's important to remember that it's not about getting them something extravagant - it's about showing your support and understanding of their journey. This blog will explore some of the best gifts for people in recovery from addiction and how to show your care and compassion.
What is Addiction Recovery?
There is no one-size-fits-all answer to this question, as the best gifts for people in addiction recovery will vary depending on the individual's needs and preferences. However, some thoughtful and practical gift ideas for those in addiction recovery include items that can help them maintain their sobriety, such as a journal or planner to help them stay organized and on track with their recovery goals or a sober keychain or bracelet to remind them of their commitment to sobriety. Other great gift ideas for those in addiction recovery are items that promote relaxation and self-care, such as a massage or spa gift certificate, yoga or meditation classes, or a cozy blanket or throw. Whatever gift you choose, be sure to include a handwritten note expressing your support and encouragement for your loved one's journey in recovery.
The best gifts for people in addiction recovery
Many thoughtful gifts can show your support for someone in addiction recovery. A few ideas include:
1. Coffee & Tea Mug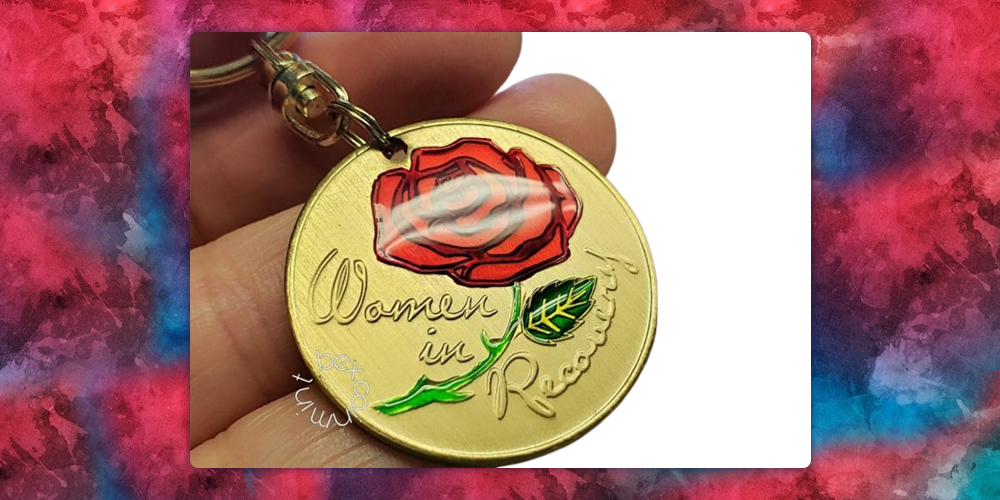 No one is ever too old for a mug with a message, and this one is perfect for those in recovery. The Big Book Recovery coffee and tea mug has a simple but powerful message: "It's in the Big Book." This mug is an excellent reminder for those in early recovery that the answers to their questions can be found in the Big Book of Alcoholics Anonymous. It's also an excellent gift for friends and family members of those in recovery to show your support for their sobriety.
2. Cooler Koozies - Unity Service Recovery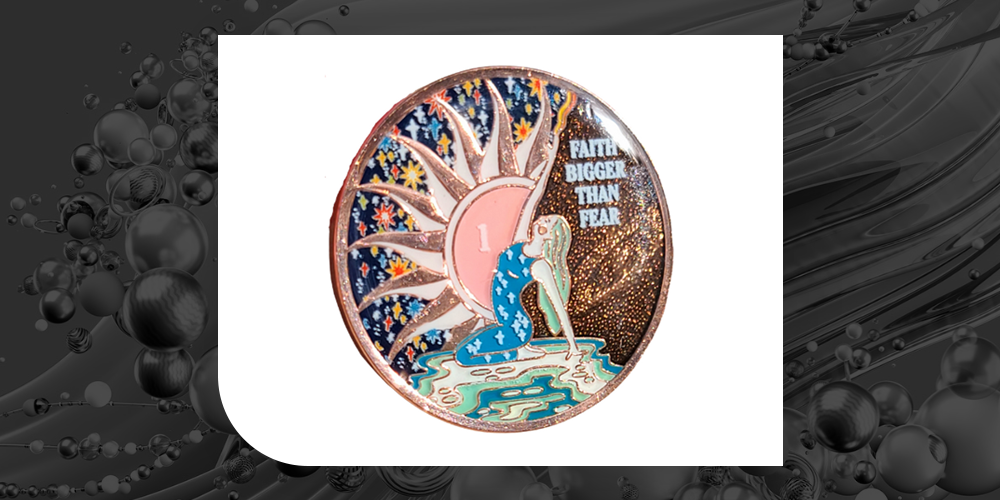 Addicts in recovery face many challenges, but one of the hardest is learning how to have fun without drugs or alcohol. Finding the right gift can help friends and family members stay on track while still enjoying life. One great gift idea is a set of cooler koozies. These can be used at BBQs, picnics, and other outdoor events where alcohol is often present. By having a set of koozies on hand, your loved one in recovery can stay cool and avoid temptation. Koozies also make great gifts for groups of people in recovery. If you know a group of recovery friends looking for fun things to do together, consider giving them a set of koozies to use at their next get-together. You can help them stay strong in their sobriety by showing your support.
3. Wharf Rat Scarlet Love Recovery Coin w/Key Ring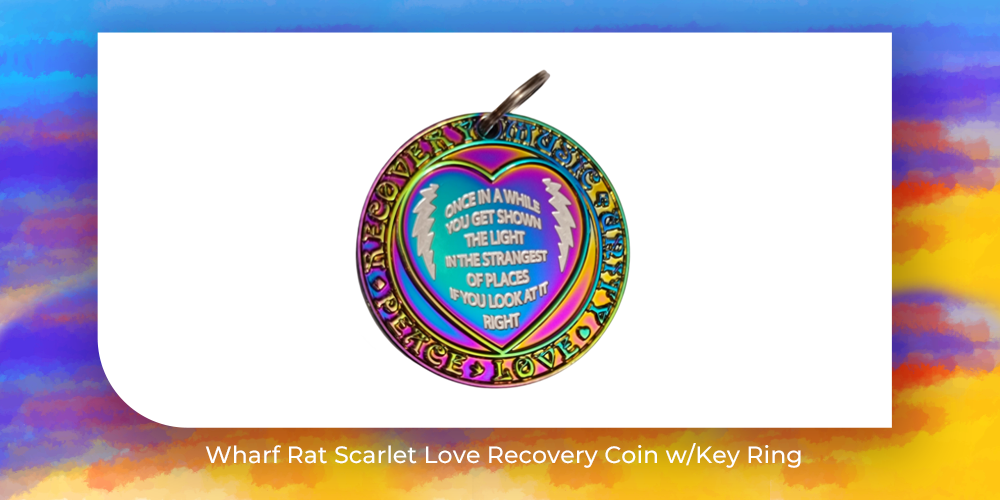 The Wharf Rat Scarlet Love Recovery Coin is a beautiful and meaningful gift for someone in recovery from addiction. The coin is engraved with the words "Wharf Rat" and "Scarlet Love" on one side, and the other features a key ring. The coin reminds us of the strength and resilience of those in recovery, and the keyring symbolizes hope and new beginnings.
4. 3" Round AA Recovery Symbol Sticker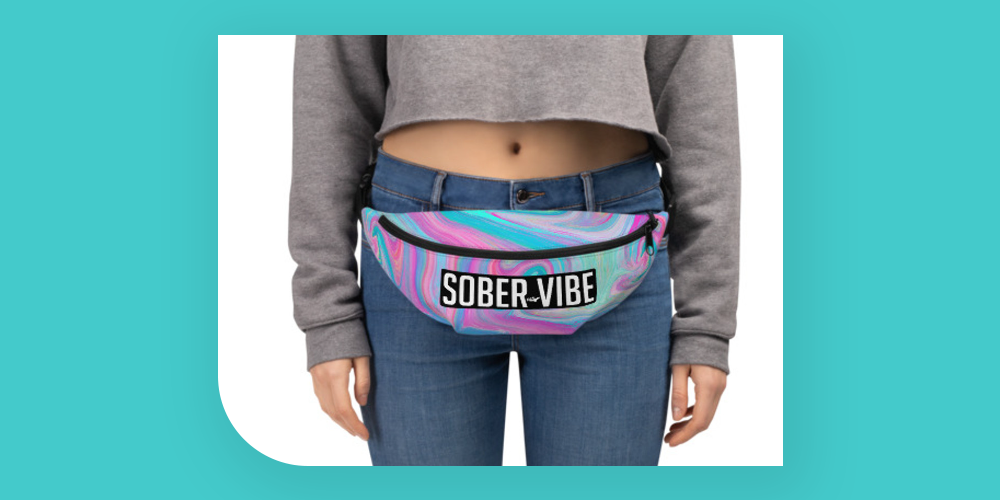 If you or someone you know is in recovery from addiction, you may be looking for the perfect gift to show your support. A round AA recovery symbol sticker is a great way to show your solidarity with those in recovery and is available in eight colors. These stickers are made of high-quality vinyl and are durable, so they can be used indoors or outdoors. They're also weatherproof, so they'll withstand the elements. Whether you choose one color or all eight, these stickers will send a positive message of hope and support.
5. Gold Pendant, Textured Triangle AA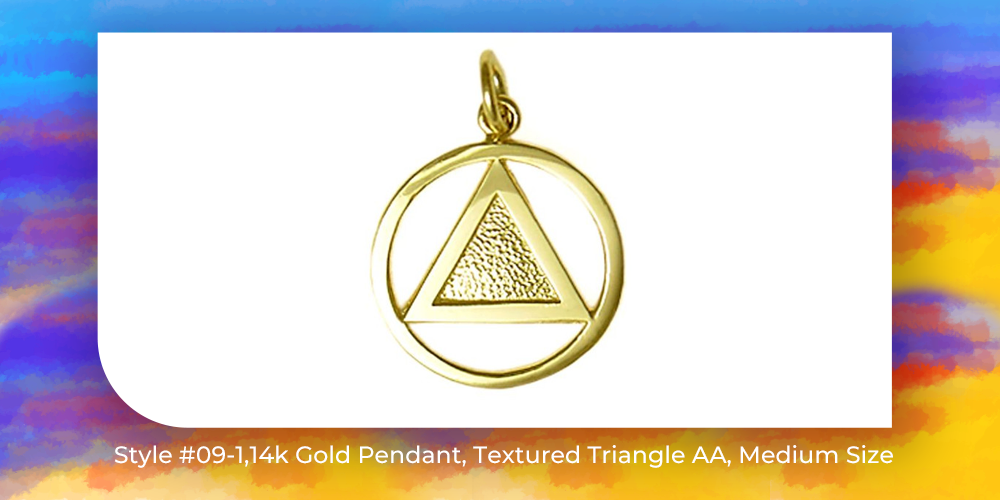 Gold Pendant, Textured Triangle AA, Medium Size - This beautiful gold pendant is the perfect gift for a loved one in recovery from addiction. The textured triangle design is symbolic of strength and resilience, two qualities that are essential in recovery. The 14k gold is a reminder of the value of sobriety and the importance of taking care of oneself. The medium size is perfect for everyday wear, making this a gift that will be cherished for years to come.
Conclusion
Giving a gift to someone recovering from addiction is an excellent way to show your support and care. It's important to remember that not all gifts are suitable for those in recovery, so choose something meaningful and helpful instead. From health-related items such as gym memberships or healthy snacks to activities like art classes or dance lessons, the possibilities are endless for finding the perfect gift. By offering encouragement through thoughtful gifts, we can help people stay motivated on their journey of healing and sobriety.