Posted by Daniella Park on 10th Jan 2023
Gifts for sobriety are an excellent way to recognize a loved one who has put a lot of effort into their recovery. You can't wait to celebrate a friend or family member's recovery if you've been there for them throughout this journey. Try making bespoke presents with their sobriety anniversary or concert tickets for their preferred band. Even a book of inspirational sayings might mark this occasion and honor their tenacity.
Celebrating sobriety is a beautiful thing. Whether for yourself or a loved one, breaking the chains of addiction is something to be proud of and celebrate. But what are the best gifts to celebrate this special occasion? This blog will explore some great gift ideas to help mark the occasion. From crafts to meaningful expressions of love and care, these gifts are perfect for those who have worked hard to achieve sobriety.
What are Sobriety Gifts?
There are a lot of people who want to know what sobriety gifts are the best to give. The answer to this question is more complicated than it sounds. It all depends on the person who is receiving the present and what their interests are.
One idea for a sobriety gift is something that will help the person stay sober. This could be a book about sobriety, a piece of jewelry that says "sober" on it, or even a keychain with a Sobriety logo.
Another idea for a sobriety gift is something that will help the person celebrate sobriety. This could be a cake with "Sobriety" written, balloons, or even a card congratulating them on their accomplishment.
Whatever you decide to give as a sobriety gift, make sure that it comes from the heart and that you put some thought into it. A thoughtful gift will mean more to the recipient than anything else.
Gifts that Promote Sobriety
Many options are available if you are looking for a gift to celebrate someone's sobriety. Gifts promoting sincerity can be meaningful and fun, showing the recipient that you support their decision to stay sober.
Sobriety Unisex Bracelet with Sobriety Date - Hand stamped on Metal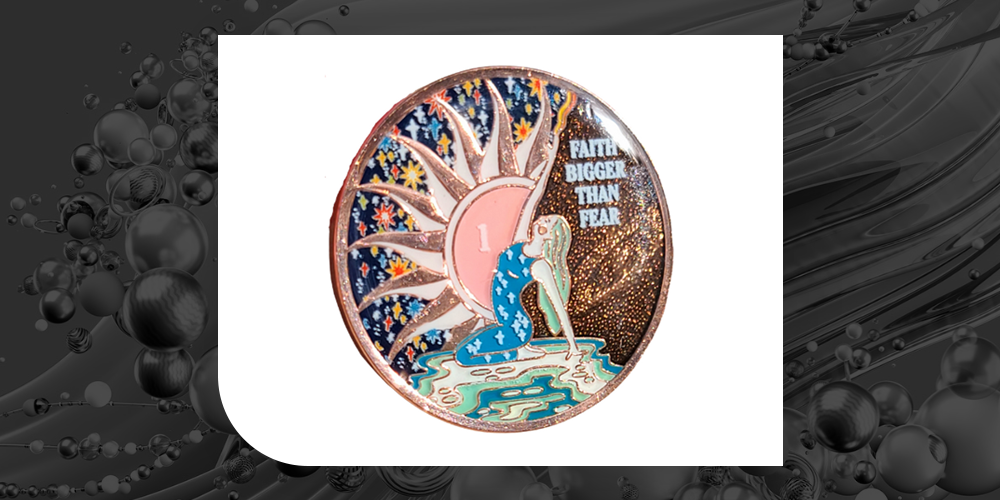 This bracelet is the perfect way to show your support for a friend or loved one in sobriety. The bracelet is made of high-quality stainless steel and features a hand-stamped sobriety date. It's adjustable to fit most wrists and makes an excellent gift for anyone celebrating their sobriety milestone.
Hand-Painted "Women in Recovery" Coin -Rose Affirmation Sobriety Token Key Chain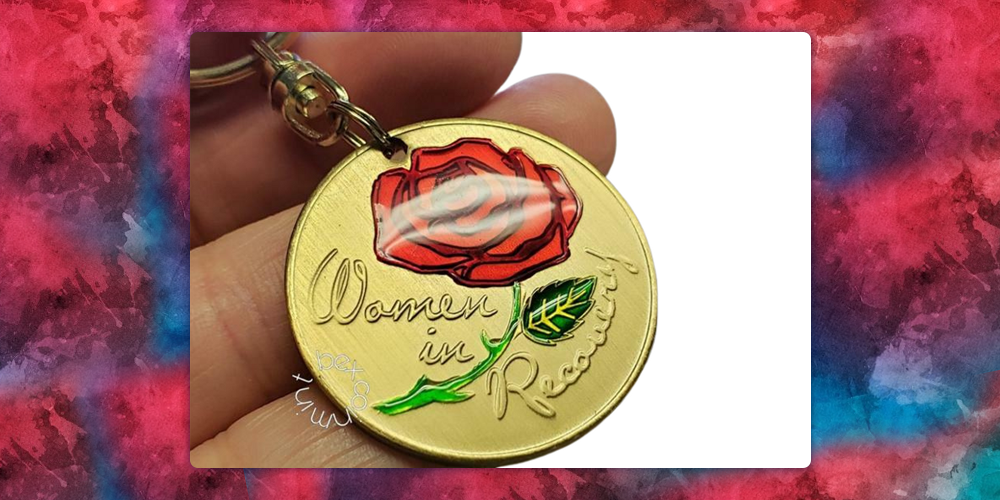 A rose affirmation sobriety token keychain is the perfect gift to celebrate sobriety. The hand-painted coin features a rose, the symbol of love and hope, with the words "Women in Recovery" inscribed around the edge. The rose affirmation coin is a beautiful reminder of the strength and beauty of women in recovery. The keychain is a practical gift, as it can hold keys or other small items.
Flashing Lights Sobriety Greeting Card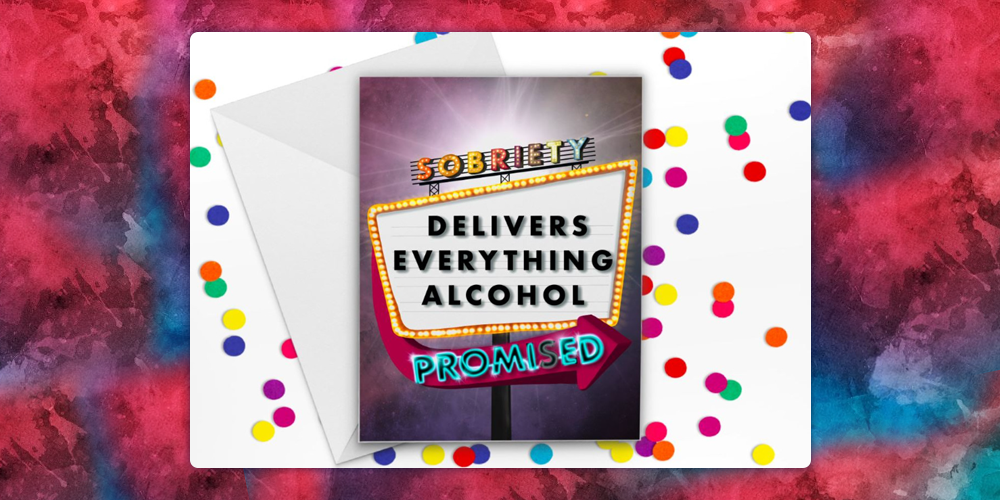 Sobriety is a huge accomplishment and should be celebrated! A great way to do that is with a special sobriety greeting card. These cards are usually brightly colored and have a special message for the person celebrating their sobriety. Some of the best gifts to celebrate sobriety are those that help the person stay on track. A sobriety coin is a popular gift, as it can be kept with the person and used as a reminder of their sobriety. Another great gift is a sobriety journal, which can be used to track progress and write down thoughts and emotions related to sobriety. Whatever gift you choose, make sure it will be meaningful to the person celebrating their sobriety.
Sobriety Sobriety Sloth Unisex T-shirt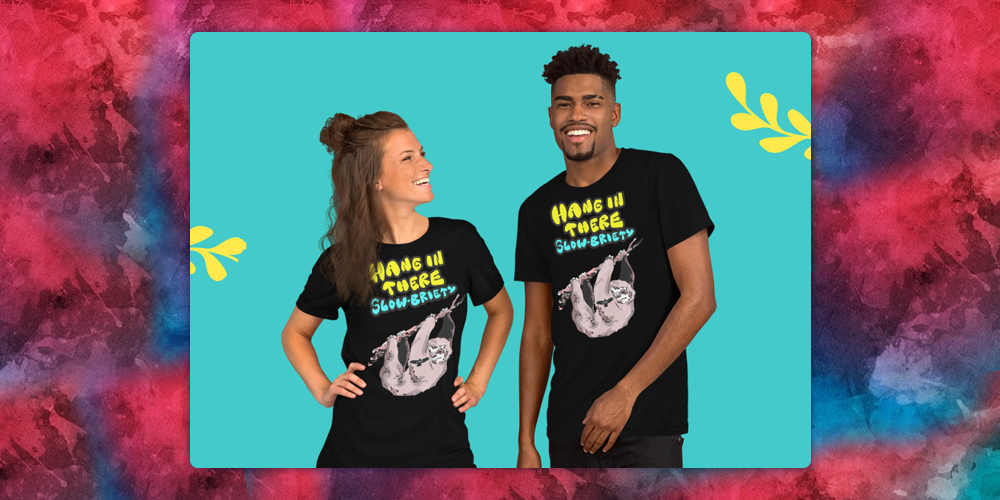 This t-shirt fulfills all of your fantasies and more. It has the proper amount of stretch and feels lightweight and soft. Everyone can wear it and find it comfortable.
Combed and ring-spun cotton, 100 percent (Heather colors contain polyester)
Fabric weight: 142 g/m2 (4.2 oz/yd2)
Shoulder-to-shoulder taping • Side seams • Pre-shrunk cloth • Blank product sourced from Guatemala, Nicaragua, Mexico, Honduras, or the US
Conclusion
Celebrating sobriety is a significant event that should be honored with extraordinary gifts. We've shared some of the best gifts to give for celebrating sobriety, but ultimately you should pick something personal and meaningful for the recipient. Whether it's a book about recovery or a piece of jewelry from a particular place, choosing the perfect gift can make all the difference when commemorating this significant milestone in someone's life.