Posted by Daniella Park on 4th Jan 2022
AA, short for Alcoholics Anonymous, is an internationally recognized fellowship of people who have had a drinking addiction. It is a non-professional support group available almost everywhere and has no educational or age requirements. Anyone who has a drinking problem and would like to do something about it can become a member.
We refer to alcoholism and any kind of drug addiction as substance abuse. People with such addictions are often introduced to AA and motivated to become a member and regularly attend these AA meetings. The AA program is a 12 step process that helps addicts recover and maintain their sobriety with the help of continued peer-to-peer support meetings.
A typical AA meeting involves a discussion on a particular topic selected by the person leading. The members of the meeting are supposed to share their experiences on the topic based on their life. Although AA meetings do not replace the conventional, organized addiction treatment, they are among the most dependable, accessible, and successful support available to recovering alcoholics. The best part about these meetings is that there absolutely isn't a limit on the number of times you can attend these meetings. It's all up to you and the level of support you would like. Several recovering alcoholics continue going to these support meetings throughout their lives.
Addicts who are planning to make AA meetings a part of their ongoing support plan often ask a question as to how many sessions they should attend in a week. Well, the answer is quite common for everyone. During the early stages of recovery, it is better to attend as many meetings as possible, as the more support they receive, the easier it will get for them to stay true on the course of sobriety. Some AA participants regularly attend the meetings several times a day, while others attend two to three weekly meetings. The level of engagement for each attendant depends upon their basis.
Furthermore, as people's recovery progresses, they may discover that they require less and less support. After five years or more of sobriety, you may only need to attend these meetings once a week or maybe twice a month. It's totally up to you how you use this valuable resource. Studies have shown that individuals who regularly attend AA meetings for longer durations have a better sobriety success rate. So it won't be wrong to say that the longer you participate in these meetings, the higher your chance will be to enjoy a long and prosperous life in recovery.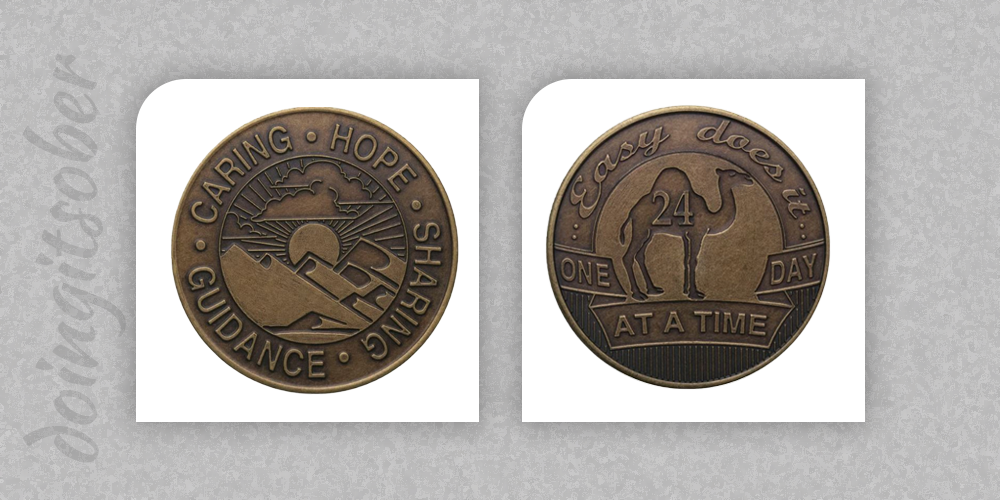 Addiction is a chronic condition, and AA attendants must constantly concentrate and reevaluate their lives in recovery. Like any other sickness, regular checks are required to ensure that they remain healthy and successful in their process of sobriety. Since relapse is the default, you must actively work on your recovery in these AA meetings.
Since it is the time of Covid 19, people often think about skipping these meetings to keep themselves safe, which might be risky and lead to relapse. Not to worry, AA meetings online might be able to help you while staying safe indoors, providing you all the support you need to maintain sobriety.
We at Doing it Sober try to help you stay motivated in this journey by providing you with a variety of reward medallions.