Posted by Daniella Park on 29th Jul 2021
The road to sobriety can be the unseen truth to glory in life. Attaining a level of sobriety acts as a catalyst to bring a significant change in your life towards a positive direction. Getting sober is not directly a cause for better health but forms a web of some healthy activities all around for a better state of living.
Sobriety means you can eat better, work better, sleep better and get more peaceful both physically and mentally. Becoming clean and sober for an improved life has a strong message that detaches you from all negative feelings, pain, boredom, and a sense of shame. The fight against drug abuse and addiction is a long haul and needs unrelenting patience and perseverance to fight back on the road to recovery. However, various agents help hasten the process of healing and guarantee a tough fight against the drug menace.
Alcoholics Anonymous Gifts Ideas to Stay Sober
Recovery medallions, pins, greeting cards, personalized photo albums, books, etc., are some gifts that could be given to the sufferer. Tying a reason to celebrate the fight against addiction is the very root cause to step towards victory. Alcoholics Anonymous gifts category brings up new, innovative, and inspirational gift ideas that bring back the significance of the beautiful meaning attached to the addicted. Given below are some Alcoholics Anonymous Ideas that set the tone for being the perfect companion on your road to recovery.
Gift ideas that give care, strength, and hope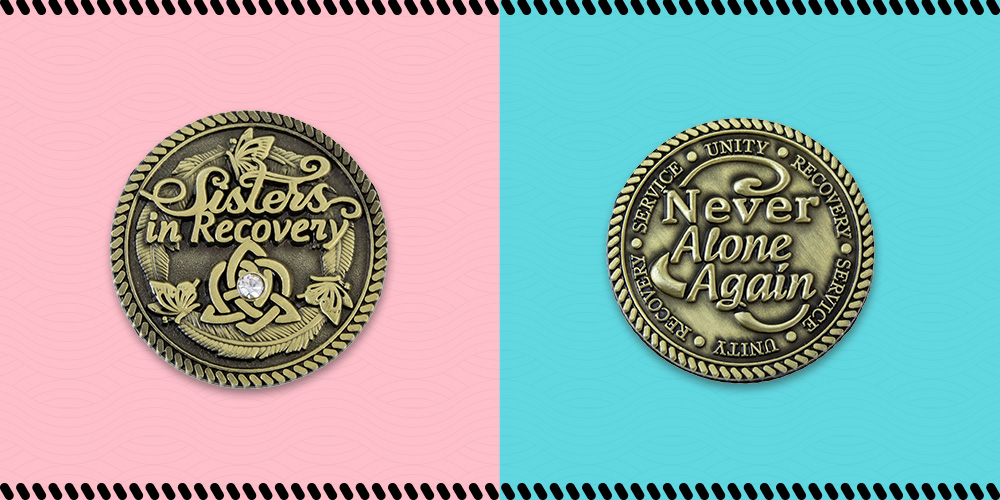 These are unique tokens of recovery for men and women to enjoy. Working on the person's self-resolve, these tokens of recovery are meant to motivate the holder. An amalgamation of good luck, positivity and hopefulness, these sobriety gifts push the addict to continue their abstention against the subject of addiction.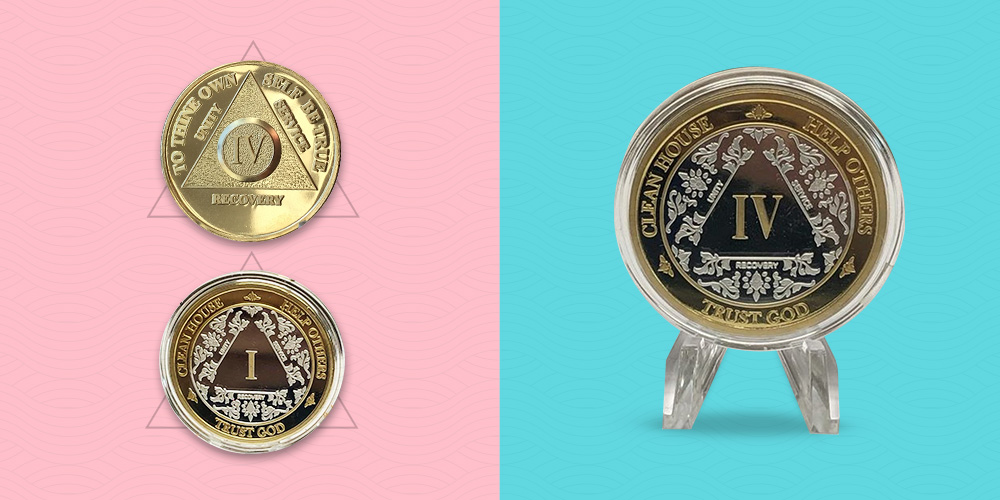 Placed in gold and silver, these recovery anniversary medallions are a commitment to fight against all odds that might weaken your guards against drug abuse and addiction. Bringing up an unusual look unlike the other medallions, these recovery chips scripture a third-step prayer on the back. Showing the significance of one's determination to fight on the road to recovery, these medallions ensure a tough armor with the glimmer of hope.
Resembling just like the poker chips, these medallions define the period for which the person has stayed sober. Motivating enough to keep one clinging on to the hopes of recovery, these are handcrafted keeping the strong sober women in mind. This recovery medallion features a tribute to a modern-day Rosie the Riveter on the front. This recovery chip is designed to be a symbol of the strength and determination of women in recovery.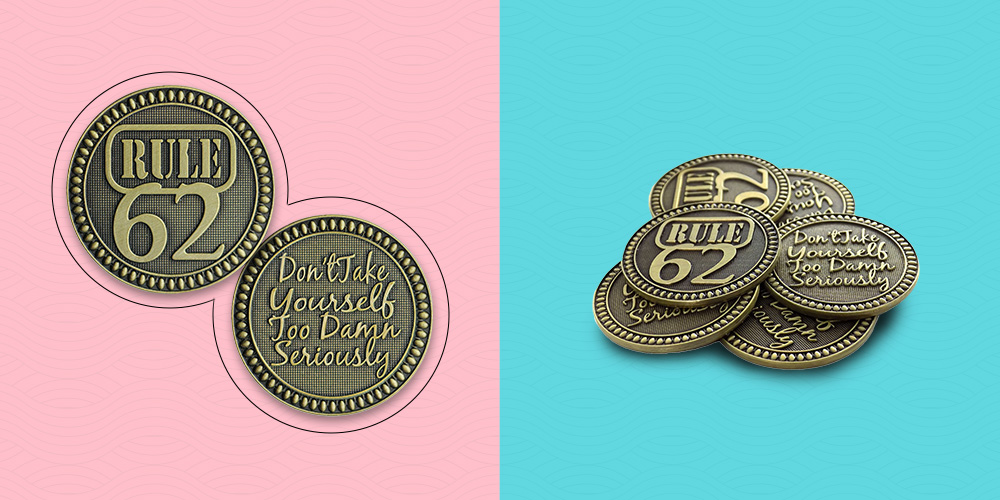 The specialty of these bronze coins is the Serenity Prayer printed on the flip side. The message of not taking your life too seriously emphasizes the depth of self-love in life. Nothing is more blissful than self-love and care, and wearing a recovery medallion means you are bestowing the utmost love and care to your sense of being.
Recover faster come back stronger
The beautiful and inspiring enterprise of recovery medallions under the Alcoholics Anonymous category brought to you by Doing It Sober carries a vital mission and vision statement. The gentle demeanor of these sobriety gifts tells the uselessness of drug addiction and, at the same time, addresses the importance of sophistication and sobriety. These recovery gifts online define a gentleman's life as a bouquet of strong will, courage, determination, and grit. What message these coins carry is the message for a healthy and prosperous life.