Posted by Merry Mortal on 10th Jan 2016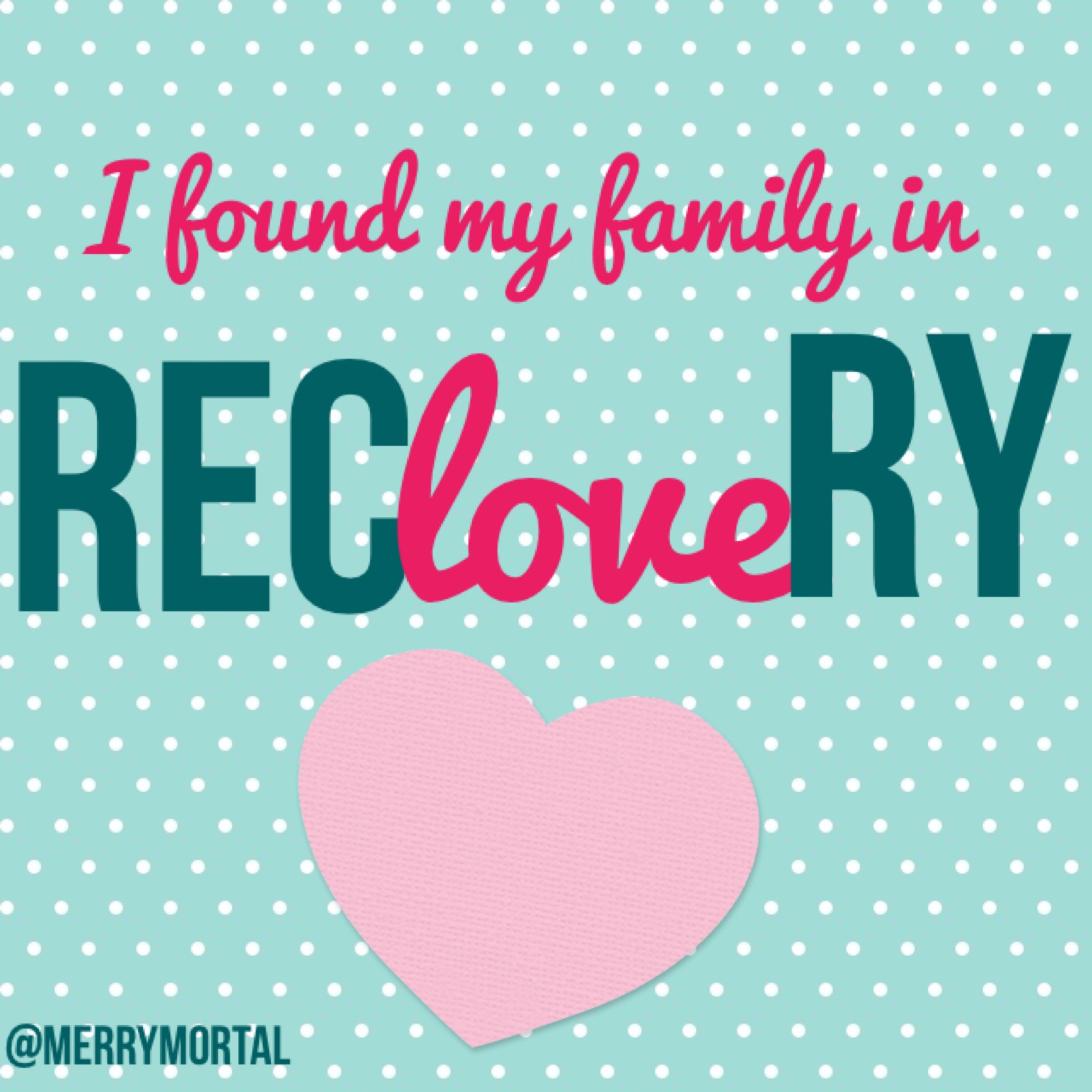 "We are like the passengers of a great liner the moment after rescue from shipwreck when camaraderie, joyousness and democracy pervade the vessel from steerage to Captain's table. Unlike the feelings of the ship's passengers, however, our joy in escape from disaster does not subside as we go our in­dividual ways. The feeling of having shared in a com­mon peril is one element in the powerful cement which binds us," (Big Book of Alcoholics Anonymous, Page 17).
In the heart of Brussels, with the reverberations of city walkers and motorcycles, rests a hidden room for the lucky. Identifiable by only a small circle and triangle in the window, it is a welcome respite from the chaos of the city. As I entered, I was greeted by new faces but recognized those old, familiar sayings on the wall. Beside a stack of Big Books were the happy faces and reunions of the recovered. The aroma of coffee and cigarettes filled the air. Yes, I was home!
Having been unable to get to many meetings over the holidays, I was struck again by the unique power of unity in Alcoholics Anonymous. The relationships among recovering alcoholics is unlike any other. Where backgrounds, circumstances, and even languages differ, there exists a common bond of gratitude and enthusiasm for life. And for an alcoholic like me who is prone to anxiety and depression, discouraged by failure, and overly-sensitive to fear- this animation of spirit is the sentience I need to power through those difficult or drab times. The solidarity of Alcoholics Anonymous helps me to stand a bit taller, walk a bit lighter, a laugh a bit more.
Prior to recovery, I sought that feeling of comfort everywhere. Through over-achieving, with multiple romantic partners, by obsessively cleaning, and at the bottom of a bottle- I chased that fleeting sense of relief with the desperation that only an alcoholic knows. Except it wasn't relief that I gained from the methodical ingestion of substances or unhappy ties I made to people and calamitous pursuits; rather, it was the feeling of nothingness. In whatever form alcohol disguised itself to me, it simply blotted out my awareness: the good, the bad- all of it. In addition to extinguishing whatever pain I experienced, alcohol also separated me from joy, passion, excitement, and even love.
Today, I can experience that sense of ease and comfort I so desperately craved in the rooms of Alcoholics Anonymous. There, my journey of recovery is fortified by our common purpose. There, I can be vulnerable, but uniquely protected by the loyalty and love of those who have reclaimed their lives. And the beauty is that it is accessible to me whenever I choose to participate in my recovery. Unlike the systematic nature of med-seeking, or the puckering up to the drug dealer, or the merry-go-round of frequenting different liquor stores, the stock of serenity and contentment is always full and available in AA.