Posted by Merry Mortal on 10th Nov 2015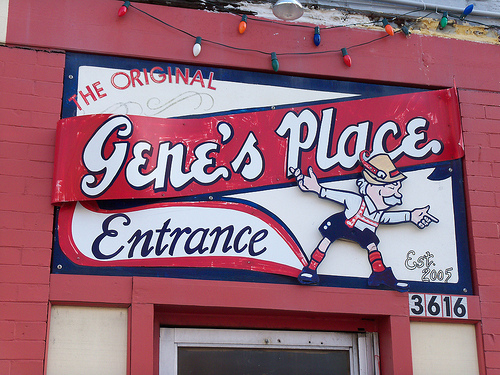 By all logical estimations, I was destined to be an alcoholic. If I had any say in it however, I would have been spotless and perfect; untainted by the allure of being wasted. In my early adolescent heart, I believed I could outgrow my circumstances by rising to the top, but nevertheless found myself in history's shadow.
I was three years old when I came to the wise conclusion that alcohol and drugs destroyed lives and tore families apart. I can still recall the unsettling feeling of being lost in a haze of stoned adults- one of which was my dad, before being swept away with fury by my mother. It would be four more years before I saw him again, and another seven years before alcohol and drugs took their hold on him once more- this time landing him in a psychiatric prison. My father is no longer imprisoned, but is not free by my standards. He continues to drink and carries on in his small world; one in which he lives in a converted motel room and has not one, but two friends named Spider. Despite being virtually uncommunicative thanks to a gunshot wound to the brain, my dad is seldom alone; everywhere he goes, he can always find others like him- like me.
The magnetism of alcohol was introduced to me when I was 16. I was among friends and Smirnoff hardly tasted like booze anyway. In the months leading up to my first taste, I had started rebelling from my picture-perfect identity. I had gotten a boyfriend (a real bad boy) and began exploring my sexuality; I skipped school for the first time, and I became a groupie to my friends' band. The trauma and fear surrounding addiction was lost to me when alcohol became the next logical step to my adolescent transformation.
Alcohol and drugs did for me what I had imagined and hoped being a good girl would do: it removed me from my present situation and gave me power. I continued to chase that power and sense of escape until it became clear to me that I had absolutely no authority over my life or actions. That chase severed relationships, jeopardized my health, cost me warrants for my arrest, and put me face-to-face with guns, gangs, and unstable people. In the beginning, I got off on the adrenaline and excitement of my wild life, but became extremely afraid when I lacked the power to shut it off. On a daily basis, I feared for my safety, my mental wellbeing, and my future; I dreaded what harm I was capable of causing in this life.
When the fear of going on this way surmounted the panic of being without drugs and alcohol, I was finally able to get sober. In November of 2006, I experienced what AA defines as a "moment of clarity." It was as if, for a brief moment, all of my thoughts and feelings were swept to the side. In the wake of its dust was a clear, solitary thought: if you don't stop now, you may never stop.
Part of the illusion of drugs and alcohol is that you're in control. I really believed I could stop if I wanted to… I just didn't want to stop. I thought that the knowledge of my father's substance abuse would be enough to prevent me from suffering any real consequences. I also believed that I was a good person, destined for a good life- somehow exempt from the throws of addiction. I was wrong about a lot of things: my solution to life's problems, the power of choice, my capacity for destruction under the influence, and the inherent fate of addiction. I was however, unmistaken about being destined for a good life.
As a result of getting sober, I have the life- the freedom, the joy, the peace- that I always craved. As they promised in the rooms, my past became my greatest asset. Despite my best intentions, and to my welcome surprise, that tiny alcoholic gene triumphed. Most days, I am thankful for that gene or my propensity for addiction (however you look at it), because it gave me access to a degree of humility and gratitude I might not otherwise have. It also helped me realize the righteous, honorable character within, and that's within all of us. Best of all, I am of immense use to my fellow man. I am a lifeline for others just like me. With sincerity and without expectations, I finally get to be that good girl I always knew I was.
-MERRY MORTAL